The Art of Grooming
For Aviation, Tourism & Hospitality Industry
"Grooming is the secret of real elegance- Christian Dior"
How do you feel when you look at a Cabin Crew/Ground Staff?
Do you admire them and wish to look like them?
Do you wish to learn how to groom professionally?
Do you feel conscious about your own self in front of others?
Do you think you will feel more confident if you knew how to groom properly?
Professional Grooming creates that first impression which can be one of the important factors in Job selection
Great grooming is a stepping stone towards a great career!
What you will learn:
Grow more confident by learning to dress professionally
Techniques of diet and weight management
Learn about skin and hair care
Practical make up sessions
Tips to correct issues in make up
Creating various Beauty looks, feeling more confident
Doing your own make-ups professionally, to enhance your Personality
Skin types & how to prepare and prime the perfect Base for every skin
How to meet your Employer Expectations
Top secret tips to look Good
Makeup techniques & application
Easily enhance your Personality with right Grooming
Buy Now
This course will include:
Personality Enhancement Basic – 7 Sessions
Personality Enhancement Mastery – 13 Sessions
231 minutes of learning
20 Assignment worksheets
Full lifetime access
Access on mobile, laptop, TV or any digital device
Certificate of Completion
Course description
The way one dresses up and looks has a great impact on a person's confidence level. As it is said, " First impression is the last impression", the moment you learn how to dress professionally and appropriately, learn make up techniques, different hair styles and about professional dressing, colors and patterns that are appropriate for a formal set up, you will completely change the way you start presenting yourself and dressing. The homely tips of skin and hair care, diet and weight management helps you keep yourself fit and boosts your morale and confidence to another level. You also start finding a change in how other people start treating you.
Get ready to change the way you look and dress.
In this course each topic is supported with Assignment worksheets that will help you monitor your progress.
This course on professional makeup will help you master many important techniques that professional make-up artists use to create contemporary looks in their everyday work. After completing it you will be able to enhance your own beautiful features, cover minor faults in one's appearance and express yourself creatively.
Art Of Grooming ( 2 Levels)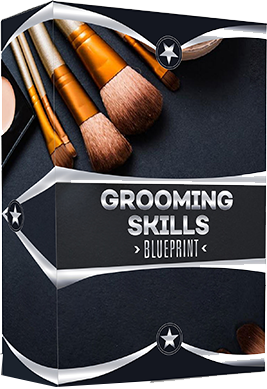 Grooming skills blueprint
Let's learn the importance of grooming, feel more confident and master make up + professional dressing techniques.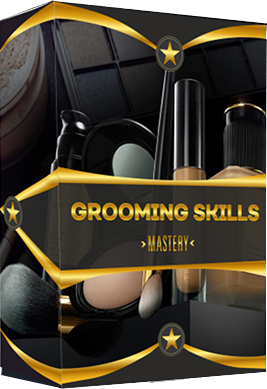 Grooming skills mastery
By the end of this course, you will gain expertise in all the essential fundamentals of professional grooming and win the world with your confident image.
Buy Art Of Grooming Bundle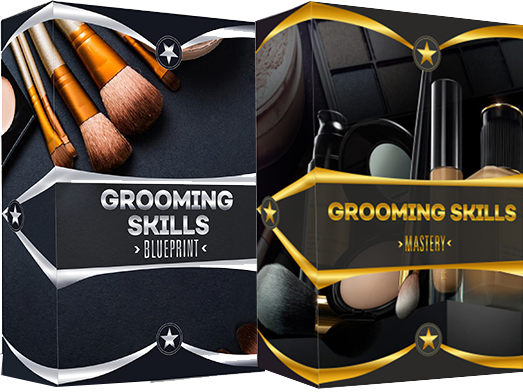 Art Of Grooming
Everything you want to learn about Personal and Professional Grooming Tips.
You Can access this course by making an online payment on this link:
Course Fee : 399
Buy Now
Buy Skill Development Complete Bundle
Skill Development programs for school students
Bundle Includes:
English Communication Skills
Personality Enhancement Skills
Art of Grooming
Interview Skills
Course Fee : 999
Buy Now
Buy Cabin Crew & Ground Handling Bundle
Cabin Crew & Ground Handling Career Blueprint - Basic
Bundle Includes:
Cabin Crew & Ground Handling Blueprint
Communication Skills Blueprint
Personality Development Blueprint
Grooming Skills Blueprint
Interview Skills Blueprint
(Bonus Course) Inner Circle Vault
Course Fee : 3,999
Buy Now
Total 77 Learning Videos
Cabin Crew & Ground Handling Career Mastery- Basic + Advance
Advance Bundle Includes:
Cabin Crew & Ground Handling Mastery
Communication Skills Mastery
Personality Development Mastery
Grooming Skills Mastery
Interview Skills Mastery
(Bonus Course) Inner Circle Vault
Course Fee : 5,999
Buy Now
Total 138 Learning Videos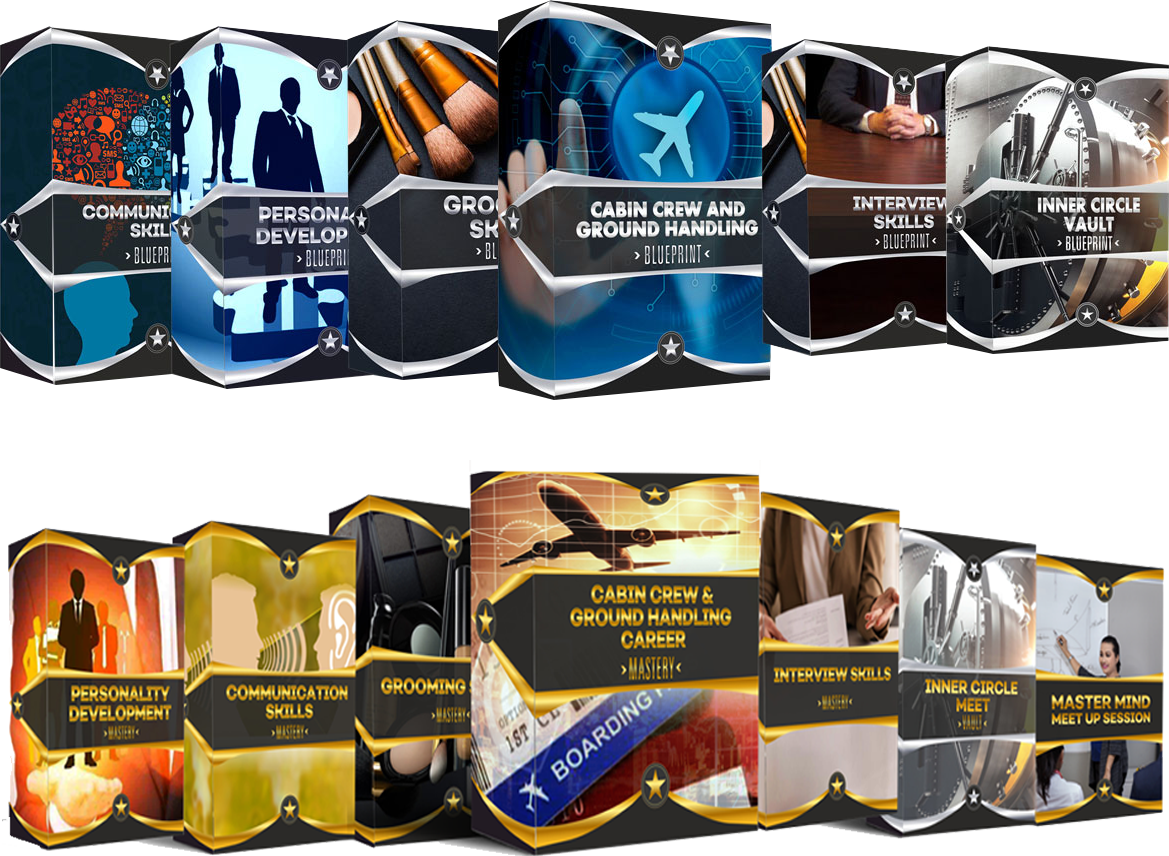 Our Other Courses
We have designed industry-specific courses for you. Take a look at the specialized courses.