Personality Enhancement Challenge
For Aviation, Tourism & Hospitality Industry
What do Airlines/Tourism/Hospitality Industry look for in a candidate?
Confident Personality
Great impressive Body Language
Positive Attitude
Courteous Behavior
IF YOU WISH TO DEVELOP THESE, THEN YOU MUST BEGIN TODAY!
Thinking How Your Life Will Be Different After Our Course?
Here You Go!
What you will learn:
Grow confident and develop great body language and customer handling skills
Get tips on improving your overall personality
Learn the Art of great presentation skills
Take yourself to the next level of professional growth
Self-Mastery & Positive Mindset
Making Good First Impression
You will learn tips and tricks to manage challenging situations, people, tasks and responsibilities
Buy Now
This course will include:
Personality Enhancement Basic – 10 Sessions
Personality Enhancement Mastery – 11 Sessions
223 minutes of learning
21 Assignment worksheets
Full lifetime access
Access on mobile, laptop, TV or any digital device
Certificate of Completion
Course description
This course is specially designed to help you bring about a great change in your overall personality. 223 minutes of training includes all the required topics that will guide you on how to outperform at each step of your professional and personal life. You'll learn how to improve body language, customer handling skills, building confidence, Self- Motivation, how to manage stress, how to be a good leader and develop leadership skills, art of time management, developing interpersonal skills and how to perform well in Group discussion round in an interview.
Personality Enhancement Challenge( 2 Levels)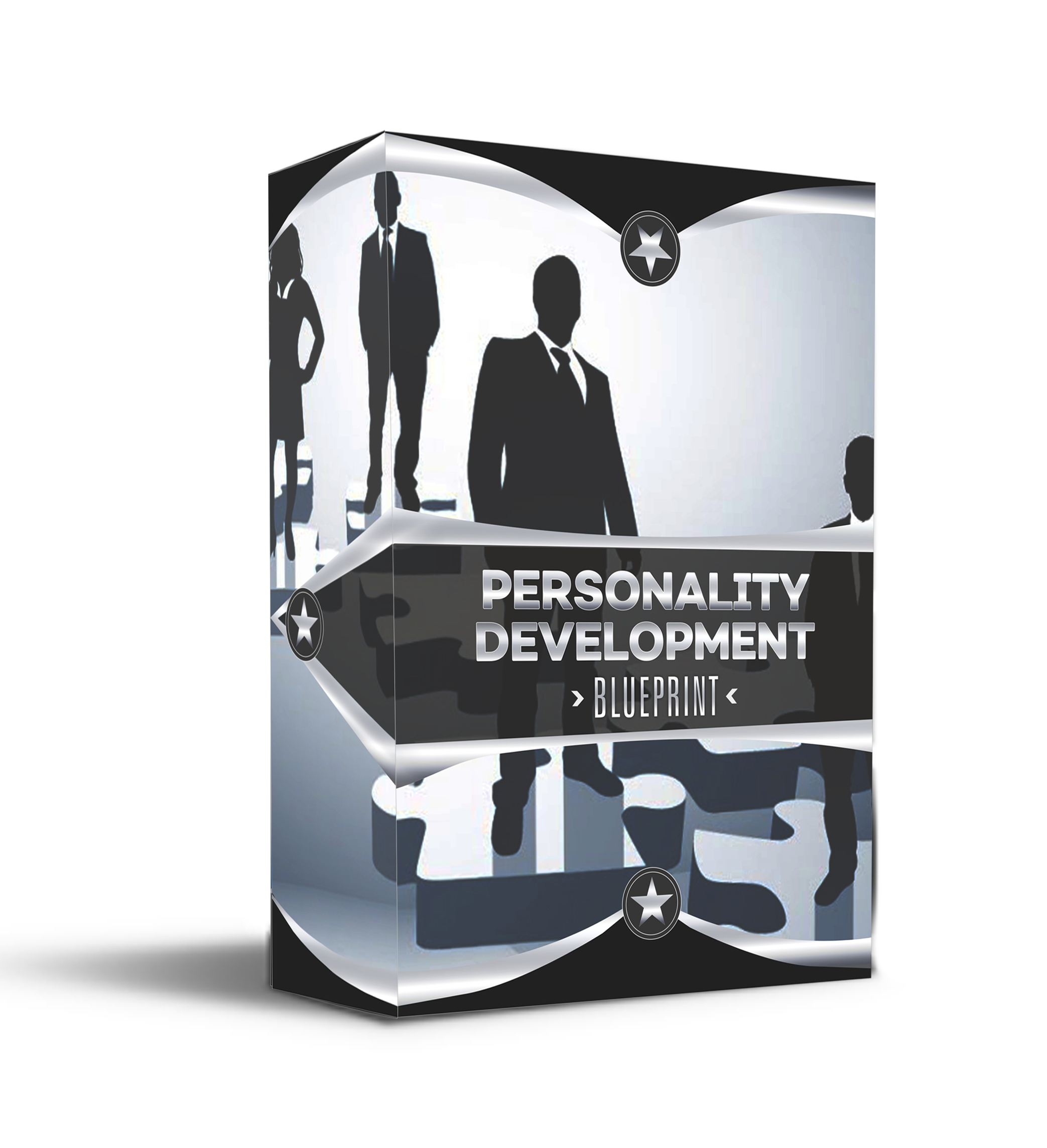 Personality Development Blueprint
In this course, you will learn the basics of personality development that will help you become more confident, and motivated while developing right body language, professional ethics, attitude and leadership skills. The basics will empower you with a personality that speaks for itself.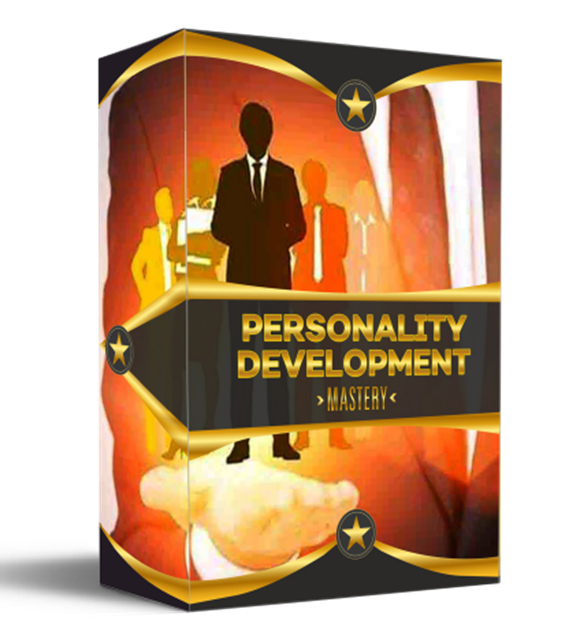 Personality Development Mastery
Master personality development through observing yourself and inculcating awareness on what aspects you need to work on. From knowing how to manage your time, to carrying yourself right, speaking with the right tone, and contributing effectively to group discussions; you will learn it all in this course.
Buy Personality Enhancement Challenge Bundle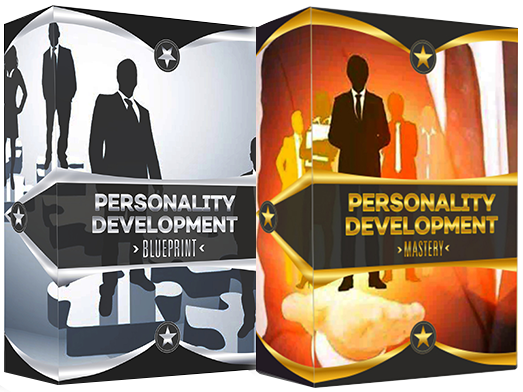 Personality Enhancement Challenge
Everything you want to learn about how to Enhance overall personality
You Can access your course by making an online payment on this link :
Course Fee : 399
Buy Now
Buy Skill Development Complete Bundle
Skill Development programs for school students
Bundle Includes:
English Communication Skills
Personality Enhancement Skills
Art of Grooming
Interview Skills
Course Fee : 999
Buy Now
Buy Cabin Crew & Ground Handling Bundle
Cabin Crew & Ground Handling Career Blueprint - Basic
Bundle Includes:
Cabin Crew & Ground Handling Blueprint
Communication Skills Blueprint
Personality Development Blueprint
Grooming Skills Blueprint
Interview Skills Blueprint
(Bonus Course) Inner Circle Vault
Course Fee : 3,999
Buy Now
Total 77 Learning Videos
Cabin Crew & Ground Handling Career Mastery- Basic + Advance
Advance Bundle Includes:
Cabin Crew & Ground Handling Mastery
Communication Skills Mastery
Personality Development Mastery
Grooming Skills Mastery
Interview Skills Mastery
(Bonus Course) Inner Circle Vault
Course Fee : 5,999
Buy Now
Total 138 Learning Videos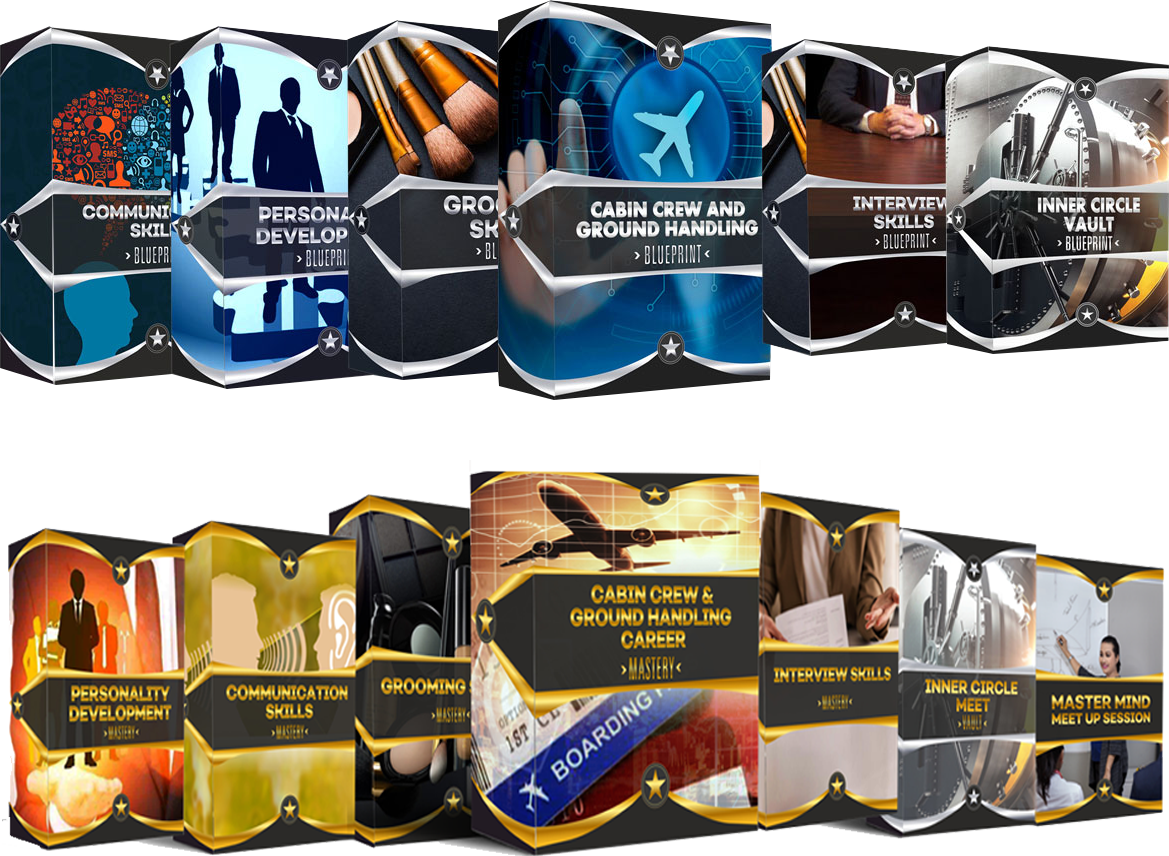 Our Other Courses
We have designed industry-specific courses for you. Take a look at the specialized courses.